5 top reasons why your business needs a website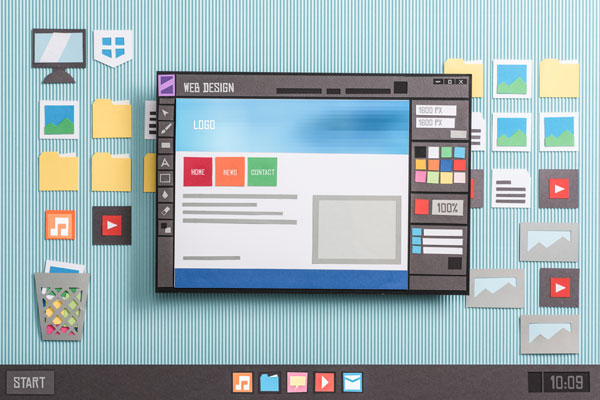 Imagine a world where at the click of a button, you are invited into an inner circle, with a passport to enjoying first hand knowledge of a place, an organisation or a brand.  A website creates the experience which does just that, inviting your target market to engage with your brand in the online environment.
And the good news is that this is just the start.  In fact, here are 5 additional reasons why you should have a website for your business.
Introduce your brand to your target market
In our digital age it has become vital to have an online presence in the form of a website, providing a platform which answers your visitors search enquiries
Your website is the interface between your company, business and potential clients, providing an ideal way to showcase your brand, its services and offerings. Through content such as text and images, you are able to create an experience, enabling your visitor to engage and interact with information on your site and develop an affiliation with your brand.
Establishing credibility
A website communicates the message that you are an authentic business with a professional offering.  It is your opportunity to create an excellent first impression - illustrating the quality and offerings of your business.  
A streamlined user experience can amplify this perception through format and images which reflect your business, and simple navigation which makes the website accessible to the user, making it easy for your visitor to connect with your brand.  This helps to build a relationship of trust with your customer.
A website is central to marketing
Every aspect of your digital marketing aims to drive your target market to your website.  In this way, the website plays a central role in all your online marketing.  It provides a platform which invites your visitor to respond to a call for action, such as subscribing to a newsletter form, providing a warm lead with their contact information.
Your website can act as a resource for marketing to the most qualified customers, by advertising via social media to historic traffic that have visited your site.  In this way, you maximise the ROI on your paid advertising, using warm leads from your previous advertising campaigns.
This means you need to get your website up and running as soon as possible, with the right analytic tools such as Google Analytics and social media tools such as the Facebook Pixel which enables you to record your website traffic for current or later remarketing purposes.
Website provides access to your business
Whether you do business locally or around the world, there are a lot of potential clients which fall in your target market.  According to Statista, in 2021, South Africa had 37.56 million internet users.  This figure is projected to grow to 42.88 million internet users in 2026.  As of January 2021 there were 4.66 billion active internet users worldwide - 59.5 percent of the global population. 
Your website provides an open door to a large potential audience who can view your business 24/7/365.  This means that your target market can access the information about your business whenever they want, wherever they are.  If you include a FAQs section, providing useful information which answers, this can further help reduce customer service calls.  
Additionally, any news or events can be advertised on the platform, facilitating an additional means of communication with your customers.
Ranking on Google
Once your website is up and running and you have optimised your site, you have the potential to rank on Google Search Engine Results Pages.  This is an organic way of showing how your site and its offerings provide an ideal solution to your customers' queries and act as a solution to their pain points. This can play a key role in increasing your customer base, driving traffic to your website.
A business without a website loses many potential customers who are looking for online information that will help them make smarter purchasing decisions.  
Websites have become an essential tool in business marketing today.   Keep in mind that your website is a work in progress, which can be improved and tweaked over time to maximise its effectiveness.  Starting a website as early as possible plays a key role in creating these returns.
For more information on getting started with your website, click here.